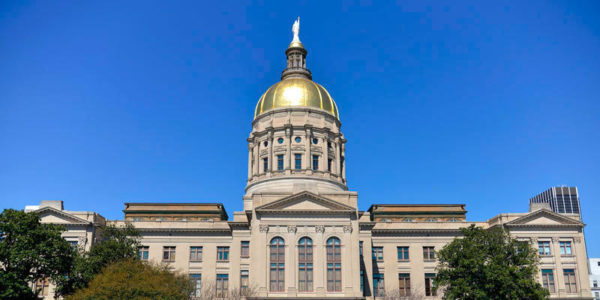 ILLEGAL ALIENS, TUITION AND THE UNIVERSITY SYSTEM OF GEORGIA
Dual enrollment – or no-cost tuition on public university seats for illegal aliens in high-school
In an amazing move, the General Assembly passed HB444 in March 2020 and the governor signed it into law. That bill, sold as "reform" was presented as reducing the number of high school students in the very costly "Dual Enrollment" program in which high schoolers can take public university classes at no cost to the student. Taxpayers foot the entire cost – which is obviously even better than instate tuition.
Despite attempts by pro-enforcement lobbyists who wanted changes to protect taxpayers and legal residents, the law contains no language to determine immigration status or to exclude illegal aliens from the no-cost, taxpayer-funded college classroom seats.
We are told that many legislators were not aware that the bill did not change longstanding policy of putting high school illegal aliens in college seats at zero cost to the illegal alien student. The bill was rushed to an unscheduled vote in the House when word started to get out. We hope you willed about that here.
More on HB444.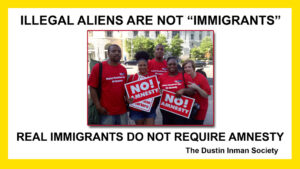 __
Instate tuition for illegal aliens legislation – 2020
Currently, state law and Regents policy prohibits illegal aliens from accessing instate tuition rates.
Under the Gold Dome in 2020, there were three bills that would not only grant instate tuition to illegal aliens with DACA, but would include virtually all illegal aliens. These bills would be enabling illegal aliens in Georgia to pay less at public universities than US citizens and legal immigrants who live in Michigan, for example.
Two of these three measures were introduced and sponsored by Republicans.
Is instate tuition coming for illegal aliens in 2021?  "We're going to work towards something…" says the Republican House Education Committee Chairman.
Apparently, Dalton's Republican Rep. Kasey Carpenter wants legislators to believe that his own 2020 bill aimed at instate tuition would apply only to illegal aliens with the DACA temporary amnesty reprieve. We hope this (and reading the 2020 bill) helps clear that up. A reminder: Real immigrants do not need special legislation to access in-state tuition in Georgia University System of Georgia colleges. Also, real immigrants do not require amnesty.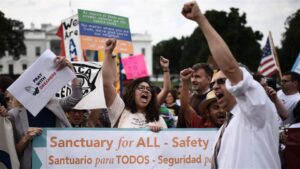 Let's not forget that about half of the illegal aliens in the USA did not cross the border illegally. They came on temporary visas and never went home. And they are still coming. About a million more victims of borders will soon be screaming for special treatment.
And please remember the "DREAM Act" and DACA are not the same thing.
_____________
INCLUDING UNEMPLOYMENT COMPENSATION, ILLEGAL ALIENS ARE RECEIVING TAXPAYER-FUNDED PUBLIC BENEFITS 
Long-standing Georgia law (OCGA 50-36-1) says that non-citizens (aliens) who do not have lawful presence (illegal aliens) are not eligible for an array of public benefits. A list here. A federal Appellate Court ruled last year that although illegal aliens with the Obama DACA amnesty are "inadmissible" and do not have lawful presence or legal status. The entire opinion here.
Despite this fact, these illegals are reportedly filing for and receiving state unemployment benefits and other public benefits. We are also investigating the likelihood that illegal aliens are accessing concealed carry licenses for firearms.
The anti-enforcement Georgia Budget and Policy Institute has ignored the Appellate Court ruling and has an entry on the DOL website that says illegal aliens with a work permit do have lawful presence. It is the federal government (congress) that decides immigration status.