Cherokee Tribune & Ledger News
LETTER: In-state tuition bill unfair to citizens, legal immigrants
Note: Ev Robinson whose below letter was published in the Cherokee newspapers is a founding member of the advisory board of the Dustin Inman Society and one of my best friends. We were neighbors for 35 years. Great job, Ev! – dak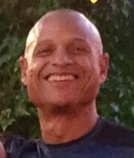 February 19, 2021
DEAR EDITOR:
A recent letter published here from Jaime Rangel advocated for passage of legislation under the Gold Dome allowing illegal aliens to pay in-state tuition in Georgia's public universities.
The bill (HB 120) is from Republican Rep. Kasey Carpenter in Dalton and co-sponsored by Woodstock Republican Rep. Wes Cantrell — with more Democratic co-sponsors than Republicans. It should be pointed out that while Rangel and Carpenter insist the bill applies to recipients of Obama's illegal 2012 DACA executive deferral on deportations, DACA is not mentioned anywhere in the measure. It is actually a state-invented tuition amnesty with new guidelines even more lenient than Barack Obama's action.
In 2019 the 11th Circuit Court of Appeals ruled to confirm another federal court's opinion that illegal aliens who are DACA recipients are nevertheless illegal aliens. "As DACA recipients, they simply were given a reprieve from potential removal; that does not mean they are in any way lawfully present under the (INA) act" wrote the court.
Providing dramatically lower in-state tuition rates to illegal aliens than legal immigrants and Americans from other states pay in Georgia strikes us as not only unfair, but un-American. That is exactly what letter writer and DACA beneficiary Jaime Rangel is pushing in his published letter here and in the Georgia Capitol in his position as a registered lobbyist.
We have arrived in a time in history in which we watch as illegals are paid to lobby our legislators for special treatment for illegals. Color this Black American curiously outraged.
Everett Robinson
Canton