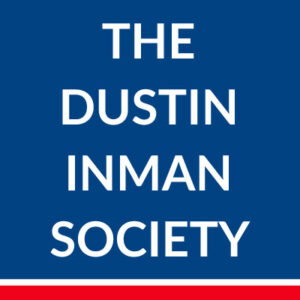 WE WON!
We are proud to have led the battle to stop HB 120, state legislation to allow illegal aliens to pay lower tuition in Georgia's public universities than Americans and legal immigrants.
Together, we prevailed over the efforts of millionaire & billionaire lobbyist groups! Thank you again for your phone calls, emails and visits to the Georgia Capitol!
The Dustin Inman Society was founded in 2005 and has operated on personal funds and donations. We are totally out of personal funds. If you are able, please consider helping us continue?
The illegal alien lobby is financed by corporate-Georgia, including Coca-Cola, Georgia Power, Cox Enterprises and the Georgia Chamber of Commerce.
We are pro-enforcement and depend on contributions from pro-borders Americans. Thank you in advance if you are able to help. It is humiliating to ask.
You can contribute HERE using PayPal or credit card. All donations are private. We are a 501(C) (4) IRS non-profit.
The open borders left hates us. The liberal Georgia media has cancelled us. Please see the DIS website. Even if you are unable to help financially, please get on our Action Alert list to stay informed?
We cannot contact and educate people individually any longer.