Part of a series on 2022 election "issues."
___________________________________________________________
In a state with more illegal aliens than Arizona and where "criminal illegals" are killing, raping and molesting Georgians, why is illegal immigration in Georgia a forbidden issue in 2022 political races – including the GOP primary race to be candidate for governor?
___________________________________________________________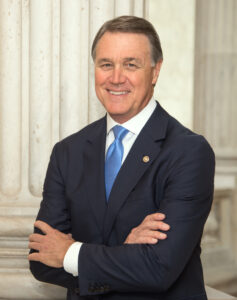 Why do you think candidate for governor David Perdue avoids using Gov. Brian Kemp's defiant refusal to honor his 2018 pledge on illegal immigration?
While he steered clear of any mention of the illegal employment of illegal aliens, as a candidate for governor in 2018, Brian Kemp made clear, repeated promises on ending "sanctuary cities" and changing laws regarding "criminal illegals." It was the topic of his first TV campaign ad. He became nationally known for his "Big Truck."
Gov Kemp has not so much as mentioned criminal aliens or illegal immigration as applied to Georgia since 2018. He has been successful in merely uttering the words "border" or "build the wall!" and watched as loyal voters go away happy.
A former state GOP Chair admitted to me that the promises Kemp made in 2018 on protecting our kids from illegal aliens had been forgotten – including by Republican voters.
The thing is, so can Davis Perdue. And we cannot get an answer from his campaign on why he avoids the issue of Kemp's betrayal – or why he too avoids talking about illegal immigration in Georgia.
Maybe this is an issue?"
We hope somebody else asks him too.