Forsyth County News
Letters to the editor
January 18-19 2023
Midweek edition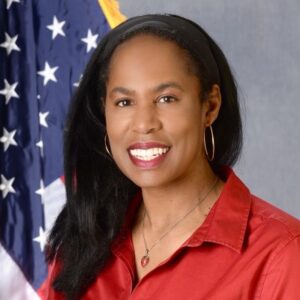 School choice shouldn't benefit illegal immigrants
I enjoyed reading the recent story ("State Sen.-elect Shawn Still will hit the ground running next week working to tackle these 2 issues") on newly sworn Republican state Sen. Shawn Still's intention to push for "school choice" legislation in the state Capitol. I hope all concerned take time to consider the obvious illegal immigration concern involved.
One of the first things I learned in my years as an occasional citizen lobbyist under the Gold Dome was that one should not accept the hype or the "trust us" narrative on any legislation unless and until you have actually read the bill. As the old adage goes, "the devil is in the details."
That advice should be taken to heart by voters who are understandably clamoring for legislative financial help in moving their children from the
public K-12 school system and the legislators and conservative groups pushing for "school choice" in Georgia.
The too-often ignored reality is that Border Patrol agents and other law enforcement officers encountered roughly 2.5 million illegal immigrants in the fiscal year that ended Sept. 30 — smashing the previous record of 1.7 million set last year.
For a large share of these illegal border crossers, Georgia is a very popular destination. We are already home to more illegal immigrants than live in Arizona. State lawmakers should commit to doing everything possible to deter more illegal migration into our state.
School choice is a solid idea. Encouraging and rewarding illegal immigration into Georgia with offers of a taxpayer-financed private K-12 school education isn't. The former does not have to include the latter. The 1982 Plyler v Doe Supreme Court decision only says states must provide public K-12 school education regardless of immigration status.
As a proud conservative, independent Black voter who votes Republican, I am one of many concerned voters who will fight against school choice legislation that doesn't clearly exclude illegal immigrant families from accessing a private school education on the taxpayers' dime.
Color me "pro-enforcement" on borders and immigration.
Inger Eberhart
Canton