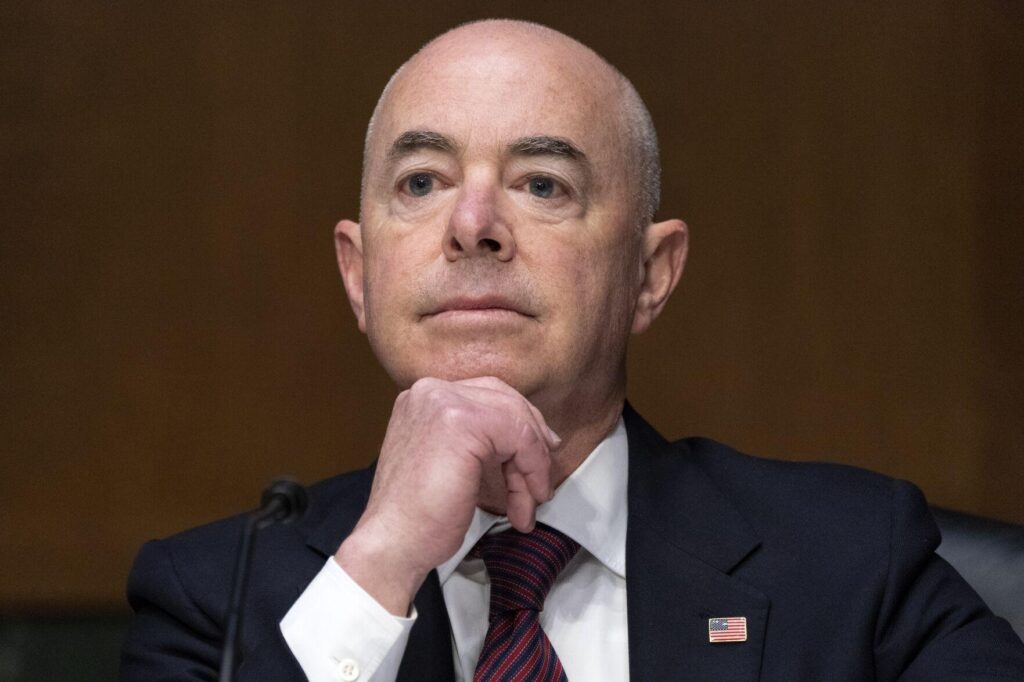 The Center Square
By Bethany Blankley | The Center Square contributor
"The majority of gotaways are single, military age men. However, they also include women and children, many who are smuggled, law enforcement officers say."
(The Center Square) – Former U.S. Customs and Border Protection Chief Mark Morgan estimates the number of people who entered the U.S. illegally and evaded capture in fiscal 2023 is closer to one million, much higher than the "over 600,000" that Department of Homeland Security Secretary Alejandro Mayorkas told U.S. senators at a Tuesday hearing.
Morgan told The Center Square Wednesday in response to questions about Mayorkas' testimony that official known gotaway data could hit one million in fiscal 2023, and the nearly 1.7 million gotaways since January 2021 is underreported by at least 20%.
It's "closer to over 2 million," he said of the gotaway numbers since President Joe Biden first took office.
Gotaways is the official term used by Customs and Border Protection to describe foreign nationals who illegally enter the U.S. primarily between ports of entry and don't return to Mexico or Canada. They generally don't file asylum or other immigration-related claims and intentionally illegally enter to avoid being caught. Many have criminal records, and run when pursued by Border Patrol agents or others in law enforcement, officials have told The Center Square.
"The question Secretary Mayorkas should be providing the American people an answer to is how many aliens on the Terror Watchlist or Special Interest Aliens, who come from countries we know sponsor or harbor terrorist organizations, are among the [close to 1.7 million] known gotaways who have entered our country under his watch," he told The Center Square.
"The answer is – he has no idea. It's not if, and when, the threat arrives in our homeland. It's already here."
Read the rest here at The Center Square