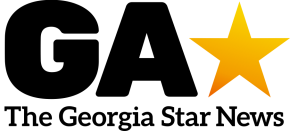 I know a lot of very arrogant people. I try to stay  away from them as much as possible.
I first learned of Ga Star News in a very slanted "news" piece in the Democrat AJC – they used Media Matters as a source. We assume the SPLC & ADL were busy that day. It was bad enough that I took the time to record it and comment on my blog. No good deed goes unpunished.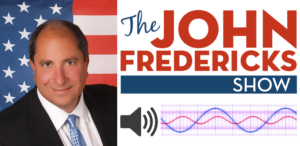 I first spoke to John Fredericks about eighteen months or so ago when I was trying to buy an ad on GA Star News and also asked if he would accept OPED submissions from an experienced expert on immigration politics in Georgia. I told him about the defense I had offered on the AJC hit. I sent him an OPED but never heard back.
Later in that same month I called to ask about the submission and buying an ad.  I had asked supporters for donations to buy the advertisement space. This character hung up on me in a business phone conversation while I was trying to spend $700 on ad space on the Ga Star News site. There is more.
Fredericks seems to have conflicting opinions on illegal immigration. Most pro-enforcement conservatives I know don't condone or accept illegal aliens getting drivers licenses to "get to their jobs…" Maybe I mis-understood him one of the two times I have ever heard him on the air. You be the judge.
Below is the audio from earlier this month of Fredericks interviewing my friend state Rep Charlice Byrd about an election integrity bill (HB 228) we are struggling to get to a committee hearing. I don't think Fredericks understands the legislation.