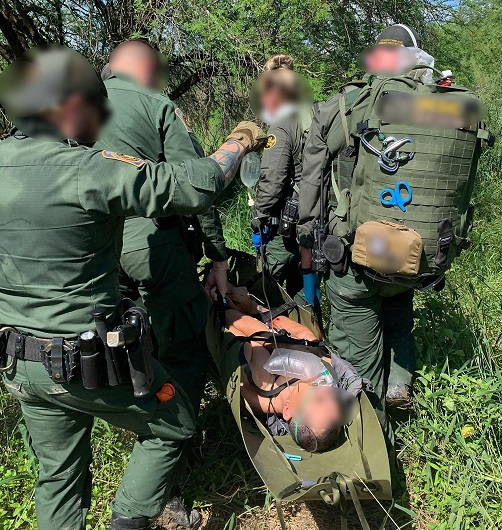 ValleyCentral.com

EDINBURG, Texas – U.S. Border Patrol agents rescue three individuals left behind by smugglers in two separate incidents.

The agency said on Tuesday afternoon, the McAllen Border Patrol station received information regarding an emergency call for assistance for two people who were lost in the brush near Havana, Texas. The caller also said the second traveler had lost consciousness and was in need of immediate help.



Agents responded to the last known GPS coordinates of the call and a search began. Within an hour, agents located the lost individuals and requested Emergency Medical Services (EMS) for the unresponsive person.

Border Patrol Emergency Medical Technicians treated the individual with oxygen and intravenous fluids and carried him out of the brush. Upon arrival, EMS transported the man to a local hospital for further treatment and evaluation. Read the rest here.