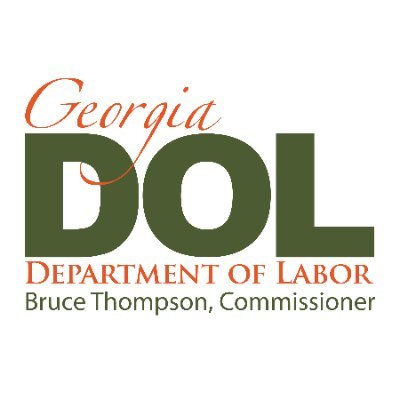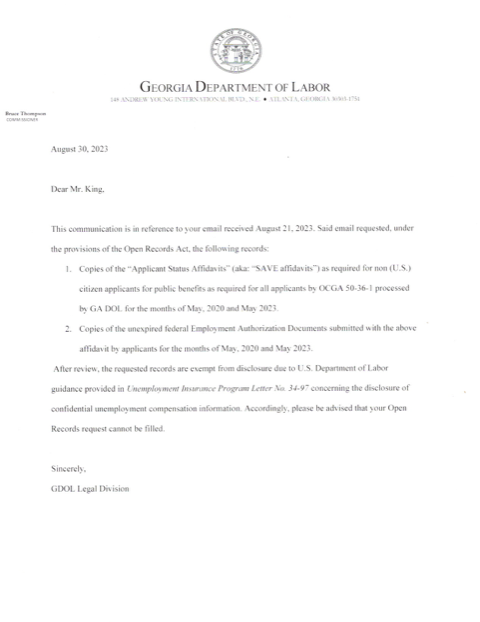 It's hard to read, so we retyped and added a link to the U.S.Dept of Labor letter cited:
"This communication  is in reference to your email received August 21, 2023. Said email requested, under the provisions of the Open Reords Act, the following records:
Copies of the "Applicant Status Affidavits" (aka "SAVE affidavits") as required for non (U.S.) citizen Applicants for public benefits as required for all applicants by OCGA 50-36-1 processed by GA DOL for the months of May 2020 and May 2023.
Copies of the unexpired federal Employment Authorization Documents submitted with the above affidavit by applicants for the months of May, 2020 and May, 2023.
After review, the requested records are exempt from the disclosure due to the U.S. Department of Labor guidance provided in Unemployment Insurance Letter No. 34-97 concerning the disclosure of confidential unemployment compensation information. Accordingly, please be advised that your Open Records request cannot be filled.
Sincerely,
GDOL Legal Division"