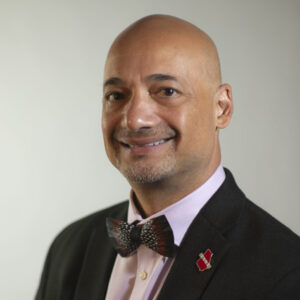 "While it is imperative to pass immigration relief now, leaders in Congress should use it as a stepping stone for passing citizenship for all."
The below guest column posted Dec. 15 on the liberal 'Georgia Recorder" website was written by GALEO Inc. CEO Jerry Gonzalez. We repost it in part here to insure there is no doubt about the open border agenda of the extremist, corporate-funded GALEO gang. The Senate Parliamentarian ended Jerry's amnesty hopes for 2021 the next day.
Opinion: Congress should keep fighting to support immigration reform in spending plan
Georgia Recorder
December 15, 2021
Jerry Gonzalez
It's an important time of year, as our congressional leaders work to pass a budget that will build back our nation's economy and workforce following the devastating effects of COVID-19.
The power lies with Congress to determine funding priorities for the upcoming year through the budget reconciliation process that will ensure we remain competitive and recover. As the Senate considers the House-passed bill known as the Build Back Better Act, I encourage Georgia Sens. Raphael Warnock and Jon Ossoff to ensure that the final package will support local jobs while making sure that opportunities to improve Georgians' quality of life are accessible to everyone, especially immigrants who live, work, and go to school in this great state but are stuck in legal limbo due to decades of congressional inaction on immigration reform.
The House-passed Build Back Better Act includes necessary provisions that will transform the lives of about 7 million undocumented immigrants, all of whom have lived, worked, and contributed to our nation for an average of 20 years. By focusing on keeping families across the country together, the current plan would allow for those eligible to apply for long-term work permits as well as deportation protections. It would also help keep all our families and communities safe by expanding access to life-saving health care and would allow for those who have been separated from their loved ones to travel abroad to see their family.
If signed into law, this would be a victory for immigrants and the economy, and would provide immigration relief to the largest population in history.
Note: Related – GALEO Inc. Chair, anti-enforcement immigration activist announces run for Georgia state senate – dak
While it is imperative to pass immigration relief now, leaders in Congress should use it as a stepping stone for passing citizenship for all. After all, an overwhelming majority of voters see the clear benefits of immigration by supporting a pathway to citizenship as part of immigration reform and without a permanent, long-term legislative solution for all, our communities, labor forces, and economies will continue to be saddled with the costs.
Today, Georgia is home to more than 352,000 undocumented immigrants. Despite nine years of the Deferred Action for Childhood Arrivals (DACA) program changing the lives of hundreds of thousands of young immigrants who came to the U.S. as young children by offering eligible individuals temporary work and study auhorizations, recipients are facing potential consequences after a federal judge in Texas decided to move forward with terminating the program. This could impact an estimated 21,000 DACA recipients in Georgia and prevent thousands of other Dreamers who came to the U.S. as children from one day applying to receive temporary deportation protections under the program…Read the rest here. Please.