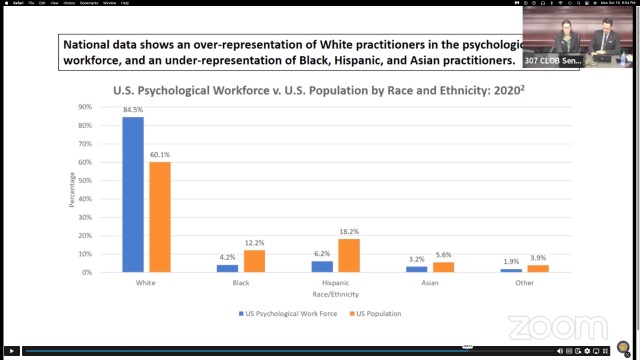 Georgia's existing laws on occupational licensing are "onerous and burdensome" say the Senators who voted for SR 85. That vote record is on the bottom.
The below is taken from the 9-27-2023 meeting of the Senate Study Committee on Occupational Licensing created by SR 85.
Video here. Partial transcript below (more coming).
There was no public comment.
First, you need to know about some of the language in SR 85. Consider this from line 6: Did you know that "research has shown that this state has some of the country's more burdensome occupational licensing laws?"  Or this from line 4 of the legislation: "onerous occupational licensing requirements can inhibit economic mobility, limit job prospects, and hinder small businesses."
What is the answer? If you ask some of the handpicked experts who testified to the committee on Sept. 27 meeting of the committee the answer is to lower the existing licensing standards and use tax dollars to pay some non-profits to help the ethnic group of choice ("cultural and linguistically diverse") and "integrate foreign trained health professionals" to provide an easier time of becoming mental health workers in Georgia.
You can watch the archived video of the first and second meetings here – no word yet on when the third meeting is scheduled.
We have to admit, the "expert witnesses" haven't been as overtly extreme as we predicted, yet. It appears they learned from the fiasco of the 2021 House Study Committee on "Innovative Ways to aMaximize Global Talent."
_The above is not final.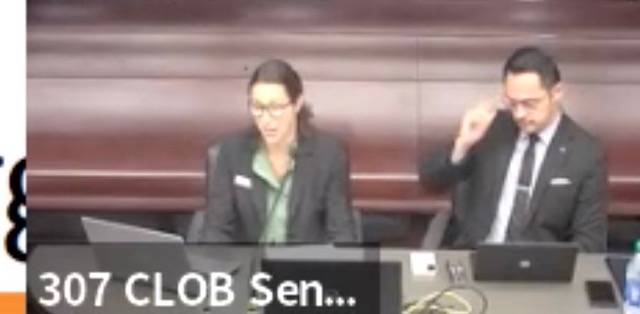 Lesley Kelley:
Lesley Kelley. I'm a senior policy analyst with Voices for Georgia's Children. [inaudible 00:00:05]
Christopher Perlera:
I'm not gonna move that. And I'm Christopher Perlera. I'm the external affairs consultant for Ser Familia.
Lesley Kelley:
I just wanted to thank, um, the chairman and the committee members for giving us this opportunity to present today.
Uh, again, as Polly said, a lot of this information has been presented by, um, previous presenters. And so I'm just going to kind of quickly go over some of these statistics and then really kind of, uh, focus in on the licensing barriers, um, and, or the licensing res-, rules and restrictions and then the barriers that were a little different from what had been already presented. [inaudible 00:00:49]
So as everybody's already talked about, we know that, um, Georgia's, uh, Hispanic and Asian populations are growing. Um, also the, this, and this is a national statistic, but the US psychological workforce, um, is not, uh, ra- based on race and, uh, race and ethnicity, is not keeping up with, um, what the population is.
So the, as, uh, some of the presenters previously spoke about, there are healthcare shortages in Georgia. Um, Georgia's registered nursing workforce is not growing as fast as the population is growing. Uh, between 2017 and 2020, there was an overall downward trend in the prevalence of general and specialty practitioners in Georgia, and the pa- pandemic exacerbated already high burnout rates among physical and behavioral health providers.
Christopher Perlera:
And so a lotta this information, you may already be familiar with but we're just gonna highlight the importance and the relevance of this in our conversations today. So, um, as Georgia's Hispanic community, also my community as a Central American that came to this country, was the firstborn in my family, we have seen an incredible need for behavioral healthcare during the pandemic. It spiked significantly, and it's especially, um, the, the bandwidth limitations are especially prevalent for providers that are culturally and linguistically competent. Uh, and so of course we really wanna highlight that the number of Hispanic youth in Georgia have disproportionately been impacted in the client base that we serve. And for context, Ser Familia is the largest Hispanic non-profit by budget in Georgia. We contract with about 17 government agencies.
We're the only Hispanic non-profit of its kind focused on behavioral health. Uh, that means just in 2022 alone, 'bout 7,800 clients from 31 different counties. Currently, we're seeing about 16 mental health screenings a day. So you predict about 80 a week or over 4,000 at, a year at this rate, just for context.
Again, Ser Familia documented that i- inside the Hispanic community, uh, during the COVID-19 pandemic, depression and anxiety significantly increased, domestic violence increased, as well as sexual and physical abuse. I would like to highlight, uh, besides these facts and figures, that a lotta that was due to non-familial units joining in in, uh, in housing for financial reasons or any other kind of emergency. So you had unrelated individuals within the household that contributed significantly to this. Um, and of course, I think a few times we've seen other colleagues here highlight that people who speak a second language many times revert to their language in which they've learned their feelings in a moment of trauma or stress. That is even true for me, who English was my first language but I speak Spanish fluently. Spanish is the language of my emotions. There's a definitive benefit when you're dealing with individuals in behavioral health being able to treat them in the language they feel most comfortable in. Uh, and that's particularly, again, important in trauma and distress. [inaudible 00:04:04]
Mm-hmm. So, again, in, uh, excuse me, sir. Do do do. Georgia's Hispanic population is rapidly increasing while barriers to licensure prevent expansion of already limited Hispanic behavioral workforce. We are very familiar with that. We've heard about that from multiple communities. Again, I'll remind, um, the chairman and the members of the committee, uh, you may already be familiar with this, but as a reminder, about 700,000 Hispanic, uh, community residents in the Metro region alone. Uh, and by, with a 153% increase by 2040, which means a million just in Metro Atlanta alone. Uh, the other 300,000 current Hispanic residents in Georgia are typically found, again, in Dalton, Hall County, some in middle of Georgia, but of course also include our migrant farming communities in South Georgia, just for context.
Uh, and a very important statistic or metric, the number of licensed clinicians, social workers, counselors, and psychologists, uh, who are culturally and linguistically proficient to serve our Hispanic community is estimated between 100 to 125. Uh, which, that's 1.1 specialized clinicians per 1 million Georgians but specifically one clinician per every 10,000 Hispanic resident.
And, uh, we've already covered from, with other individuals here earlier, that Georgia requires more supervised hours than any other state in the Southeast for professional counseling licensure. Uh, and we think that, um, some of the bar-, some supervision requirements can be a barrier to licensure. Uh, such as, you know, graduates coming from minority communities having greater difficulty completing their licensing due to financial, a lack of financial support from their families. I could say that's true for me in my pro-, my career. I wouldn't be he- here if it wasn't for UGA and the HOPE Scholarship. Wouldn't be able to testify in this room because it woulda been a, too much of a financial burden to my family. And of course, graduates are not being paid a full salary since they are not fully licensed and they're incurring the expense of supervision, making it very difficult for them to complete the process.
Lesley Kelley:
Okay, so, um, as I previously, um, said, and I believe Polly passed out, um, this full memo, uh, this table that you're seeing right here for the licensing rules and regulations in Georgia is kind of a Reader's Digest version of that. Um, I know that some of the previous presenters, um, Miss Lynch and Dr. Manzini, have, um, already gone over some of these, uh, behavioral health specialties with, with all of us. Um, but I'll just really kind of highlight some of the things that they did not touch on. Uh, Dr. Manzini spoke about, um, the kind of bundle of counseling, social work, and marriage and family therapist. Uh, the way I've kind of designed this table is to, A, look to see if there's a specific licensing pathway for foreign-trained professionals. And what I mean by that is, do the Georgia rules and regulations define, acknowledge a specific pathway and tell you how to do it? Um, so for this bundle of licenses, there is no foreign, there is no specific pathway for these foreign-trained professionals.
Um, as far as accreditation for their foreign education, um, there are four agencies that accredit, um, these three, you know, master's degrees, meaning master's in counseling, an MSW, a master's, um, in marriage and family therapy. And the only, um, education programs that they accredit outsi-, uh, accredit outside of the United States are in Puerto Rico and Canada. And the only, um, Puerto, the only program in Puerto Rico is an MSW program and the only program in Canada is an MFT. So if you have a counseling degree, um, there's nowhere outside of the US that would be accredited.
And then as far as accreditation for foreign post-graduate experience, there is, um, no accreditation for that, um, for counseling, social work, marriage and family therapists. And there is no temporary licensure option for foreign-trained professionals, um, again, in this, uh, bundle of licenses.
Uh, the second, uh, rules and regulations that we looked at are nursing. So, as far as behavioral health goes, this would, um, cover advanced practice registered nurses who are specializing in, um, behavioral and mental health. So, uh, there is a specific licensing pathway for foreign-trained registered nurses. Um, this is the only licensure that I covered where there is a specific pathway set forth in the rules and regulations. So, for registered nurses, um, their foreign education is accredited. Um, they just have to get it, their credentials evaluated by the Commission on Graduates of Foreign Nursing Schools. And that, um, commission appears to accredit nursing programs worldwide. And for, um, as far as post-graduate experience, um, so yes, again, for registered nurses, their post-graduate experience is accredited. And then any additional education experience that, uh, is needed for an advanced practice nurse, uh, must be verified by, again, that same commission that accredits educations and then they must pass an exam to become board certified. Um, I put "not applicable" in the temporary licensure for foreign-trained professionals for nurses because they actually do have a pathway.
Um, the next, uh, field that I looked at, which I don't think anybody has, um, covered previously, is, um, psychology. And the real, the, there's not a specific pa- pathway set forth in the rules and regulations, but there is a, um, there is a licensure by endorsement option. So the thing to know about this, though, is that in order to be eligible to be licensed by endorsement, you must be licensed in another state. So while there, uh, while there are, um, there is accreditation for, um, education and supervision in Canada and Puerto Rico, they still must be licensed in another state before they could become eligible for licensure by endorsement. Um, and there is a temporary licensure option for foreign-trained psychologists. Again, um, it's only if they are applying, um, to become licensed by endorsement. And so they have to be licensed in another state, um, to even be eligible for a temporary license.
And then, uh, Darlene, or Miss Lynch, 'scuse me, um, covered the physician licensure rules pretty well. Uh, there's no specific, um, pathway set forth in the rules and regulations, um, for the Medical Board. Um, as far as accreditation for foreign education, yes, um, all that's really needed is a certified transcript in English or, um, approval by the Federation of State Medical Boards. And then, um, just for, because we are covering behavioral health, I was really looking at a pathway for a foreign-trained, um, psych-, uh, psychiatrist. So obviously, that's a physician with a, um, psychiatry specialty. And there are four, um, agencies that accredit psychiatric residencies. Um, a- and, uh, they do cover some residencies in Puerto Rico, Canada, and then five other countries. So it is possible, if you, um, were educated in one of these countries and got your psychiatric residency in one of these countries, that you would be able to be eligible for the psychiatric exam. And then as far as temporary licensure, um, the rules and regulations say, uh, yes, it's possible, but it's at the discretion of the executive director of the board.
So looking at what some other states have, um, done in the past couple years to, uh, kind of eliminate some of these barriers for these foreign-trained behavioral health professionals, um, as I just talked about, um, temporary licensure, uh, while working to complete full licensure. So Colorado, Massachusetts, and Missouri have all o- offered temporary licensure options. Um, again, very important, these d- defined pathways for foreign-trained healthcare professionals, kind of like what they, um, set forth for the, uh, registered nurses. Uh, they're doing this in Vermont, um, Minnesota, and Utah. And then, um, creating a task force or a study committee to explore solutions for all healthcare professions, and obviously that, that kinda helps you taper your solutions to your own state. And they've done this in Minnesota, Massachusetts, and Vermont. Um, I do understand that these states are far away from Georgia (laughs).
So some of our recommendations, um, so building off the work of the 2021 House Study Committee on Innovative Ways to Maximize Global Talent, um, the work that this study committee is doing and the Georgia Works Licensing Commission, uh, we'd really like to prioritize the solutions to integrate foreign-trained health professionals into Georgia's healthcare workforce. Again, we'd like to see, um, the creation of specific or, specific licensure pathways to simplify the process for foreign-trained health professionals who are licensed in other countries, including the use of a credential evaluation service to accredit foreign education and supervised experience. And last, we'd like to allow the issuance of temporary licenses, um, for those, obviously those licensing, those licensed positions that don't already offer one, um, so that foreign-trained health professionals can work on meeting full, can work while they're meeting full licensure requirements, would again, which would again allow them to take care of themselves and their families while working towards licensure.
Christopher Perlera:
And so we have a couple of key recommendations that could help Georgia reduce licensing barriers for culturally and linguistically diverse US-trained professionals. Um, I'll quickly read them and give you my, my detailed thoughts. But they, um… Creating funding opportunities to allow non-profits to provide supervised hours at no cost to culturally and linguistically diverse graduates working towards licensing. And assisting with costs associated with relocation and licensure for culturally and linguistically diverse healthcare workers. I'll also add that it's, it's our firm belief that improving a path to licensure for culturally and linguistically diverse US-trained professionals increases availability of existing professionals for all Georgians. Everyone benefits by improved access to quality care by increasing the total number of clinicians capable of serving Georgians of all background.
Lesley Kelley:
And I will add, um, just in case you fall asleep before you make it (laughs) that far, there is a full, um, chart of the requirements for each of the, um, professions that I covered in this memo. But I'll be happy to a- answer any questions that you have. (laughing)
Let me know how that goes. (laughs) [inaudible 00:15:27]
Christopher Perlera:
The national data slide. This one?
Lesley Kelley:
Yes, sir.
_____