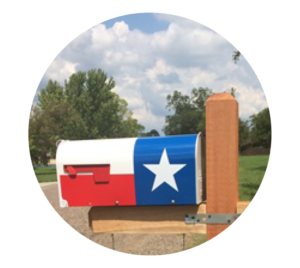 I feel helpless as I see our Texas communities devastated
As I watch representatives from Texas, Arizona and other border states beg and plead for a stop to the border "crisis" I am dismayed by the complete lack of empathy demonstrated by the current administration.
Americans were promised "humanity, compassion and transparency".
Where is the humanity and compassion when a nine year old girl drowns crossing the Rio Grande or a 12 year old boy makes the dangerous trip with a smuggler so he can enter the US alone; or two little girls dropped 14 feet from the top of the border wall?
Where is the humanity and compassion when an overflow of illegal aliens is dropped off in border communities of Arizona like Gila Bend in the middle of nowhere in open desert? (Rep Andy Biggs, R-Ariz.)   And where is the humanity and compassion for communities like Hidalgo County (Texas) that already have high poverty rates and do not have resources to accommodate new migrants?  This community is still facing high unemployment rates because of the coronavirus.
"Del Rio Mayor, Bruno Lozano pleaded with President Joe Biden to halt the release of migrants into the area.  Mayor Lozano said the city does not have the resources available to house and care for illegal migrants flooding across the Texas-Mexico border."  And Democrat US Rep Henry Cuellar released photos showing the conditions of unaccompanied migrant children and families under CBP custody because "it's important that the public know."
Yes, the public should know that these children will be in communities across the country soon.  Because, although, this "crisis" was created by greed for power – American citizens will be asked to show "humanity and compassion".
— Maria Silvia Montoya
Editor's note: Maria Silvia Montoya lives in Sherman, Texas, a former Georgia resident and a member of the Dustin Inman Society advisory board. dak