It was a celebration of our thirty-ninth (39) wedding anniversary and planned to be a quiet Saturday evening on our back deck with a Gin Flop tourney, a bottle of wine and the first Ensalada Capri of the season with our home grown tomatoes, NYC Buratta, and homegrown basil. So much for a nice evening. All heck broke loose about 7:00-ish, 5 minutes after we sat down when somebody a block over turned on the blaring, live band they had at their party (about 200 yards away with our house, and across-the-street houses between us – unbelievably loud music). We literally could not hear our own tunes and had great difficulty hearing each other. Very miserable and distracting. We soon had to retreat into the house and go to the lower level to escape the din. It ruined our long-planned Saturday eve. Then I called Cobb County Police. It went downhill from there….
We were assured there was no law to prevent the neighbors from doing what I describe above. …..
As I explained to the officer I spoke to on the phone, the house directly across the street from us was full of grieving family of the 50-ish man who was literally on his death bed. I have not talked to his family since Friday, but the absence of extra cars there leads me to believe he has passed since Saturday, June 26.
This post is in progress… dak

—
Lowe Way band (9:42 PM on bottom – 7:56 PM on top – it seemed to get louder after the first cop went to their house). As recorded on my iPhone from our back deck. Estimate distance between our back deck and the band at 175 – 200 yards. I have one more recording.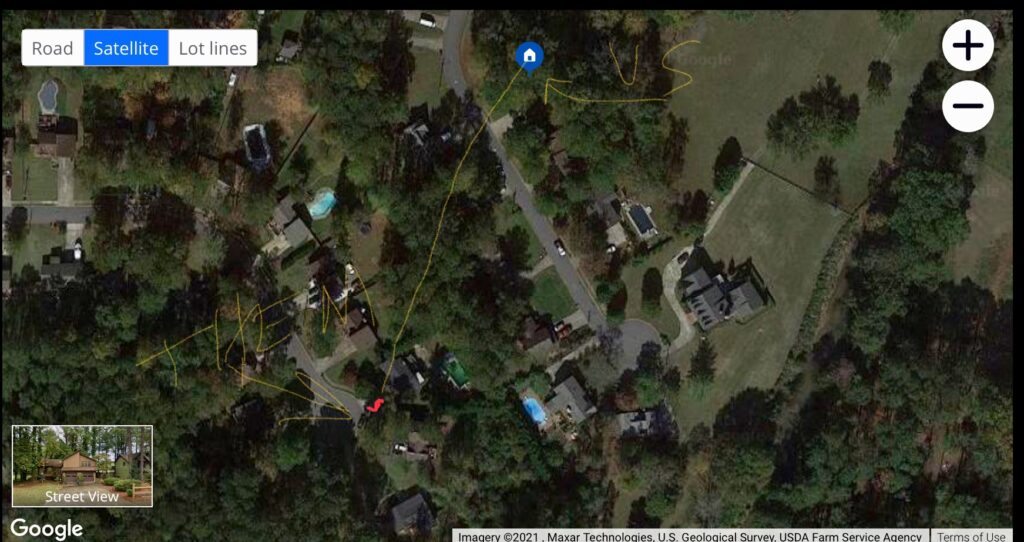 Youtube video (don't miss the comments) of results of second police visit here.