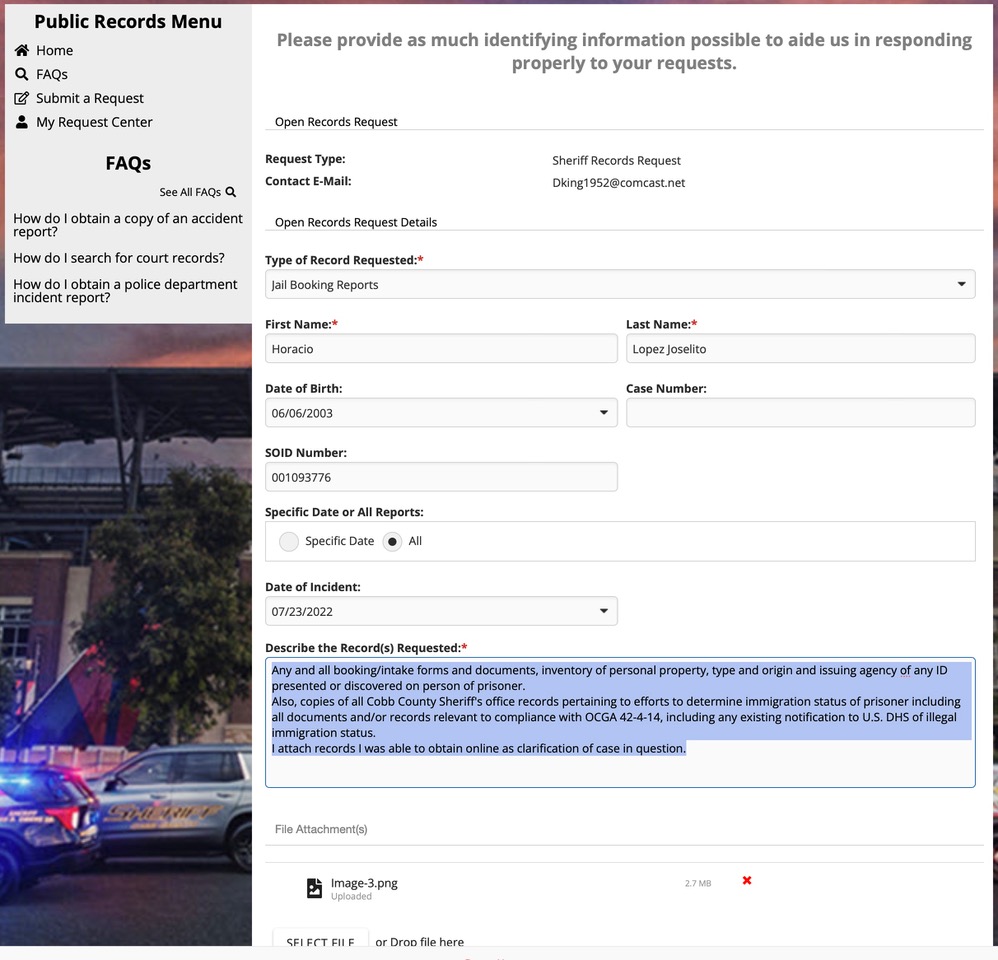 Requested:
"Any and all booking/intake forms and documents, inventory of personal property, type and origin and issuing agency of any ID presented or discovered on person of prisoner.
Also, copies of all Cobb County Sheriff's office records pertaining to efforts to determine immigration status of prisoner including all documents and/or records relevant to compliance with OCGA 42-4-14, including any existing notification to U.S. DHS of illegal immigration status.
I attach records I was able to obtain online as clarification of case in question."
______
Response: I received the below email and the pasted report.
For clarity I sent the below reply question (yes, some of the below notes are put of order):
Begin forwarded message:

Subject: Re: [Records Center] Sheriff Records Request :: S001818-072822


Date: July 28, 2022 at 5:47:35 PM EDT


Thank you. To avoid confusion, is this the entirety of the Sheriff's office response to my public records request, please?

D.A. King