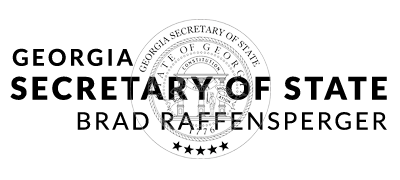 Following a short phone conversation, the below questions were sent to Mr. Walter Jones in the SoS office on April 21, 2021 about 1:00 PM. I was under the impression that Mr. Jones ran the press office there. He doesn't. He was kind enough to tell he has passed on my email to someone who can help.
___
Mr. Jones,
Thank you for the time on the phone today. Below are my questions regarding HB 34, HB 268 and HB 395 as we discussed. I will be grateful for a response before 1:00 PM tomorrow. I have a widely read 
blog 
and will likely also submit my next piece on this topic to 
Breitbart News
 and/or 
Insider Advantage Ga
.
Q 1 Does the SoS office dispute the analysis of the above bills that indicates they will eliminate the 'lawful presence' verification process contained in OCGA 50-36-1 regarding applicants for professional licenses in the respective covered occupations ?
If yes, pls indicate line numbers of legislative language in each bill that confirms the preservation of that verification process?
 The Georgia Occupational Regulation Review Council 
(
GORRC
)
 was involved in approval of the above bills in the committee process and had the authority to recommend changes and/or advise on passage. The recommendation from the GORRC was that the bills "pass as written." 
Contained in the Introduction (page 4) of the final report  (linked on Council's page of the recommendation) from the GORRC on HB 34 (and the others) is the assurance that "The bill would not change 
the standards
 for licensure in Georgia." 
The Council includes a member from the SoS office, Sam Teasley. 
 Q 2: Will the SoS office comment on how these bills meet the criteria set forth by the Council or how they will effect the concept of making Georgia less hospitable to illegal immigration/illegal employment?
 Please add any 
relevant
 comments or observations that will assist us in spreading informative and accurate information on the legislation and the Secretary of State
'
s reasoning for approval of these 
measures
 and his policy on 
preserving
 the process of verifying immigration-status eligibility of applicants for professional licenses.