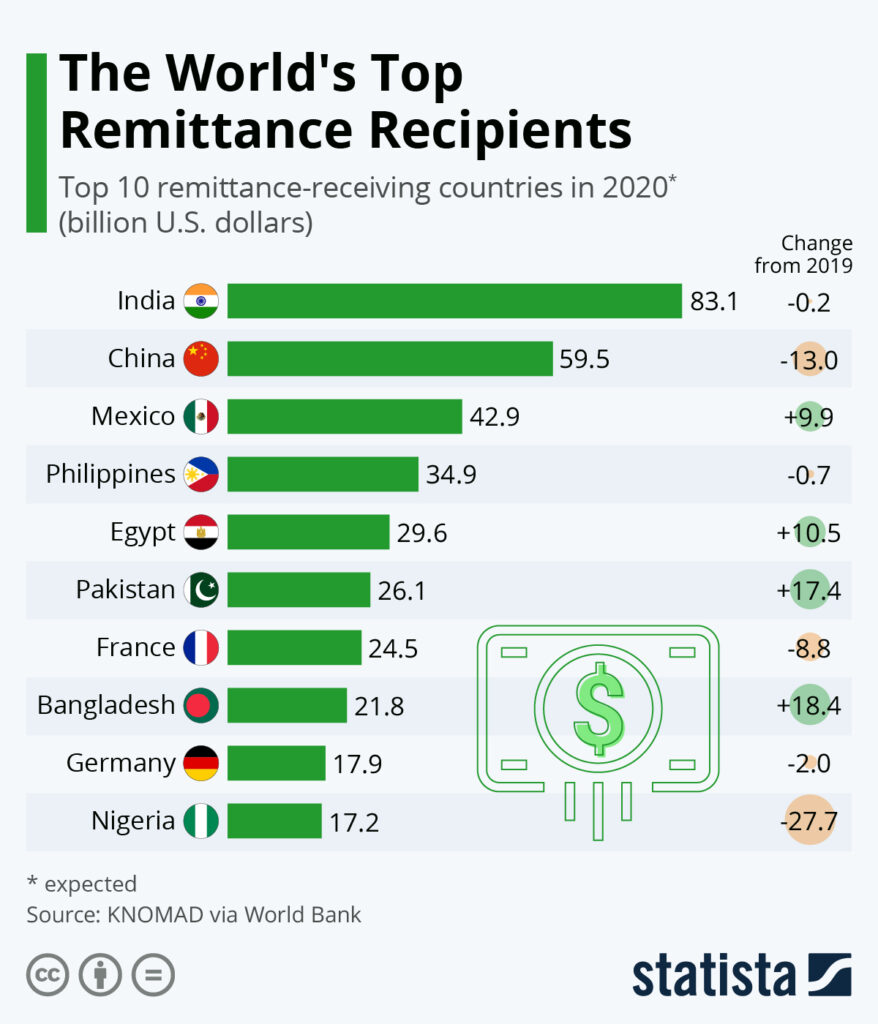 Refundable wire transfer fee
Potential new $100 million annual revenue source of $100 million: Gov Kemp & Speaker Ralston – and the legislature – should do what Oklahoma has done since 2010. Take back some of the  money sent out of the state in the underground economy, including the organized crime that is illegal immigration.
___
Info here – updated numbers below
___
Remittances to Mexico alone totaled more than 35 Billion dollars in 2018. That will likely go to $70 billion this year – 2022.
Remittances to Mexico (just one country – and it's not the nation that sends the most black market labor anymore) in 2021 were over $50 Billion.
Related: A town in Mexico survives entirely on money sent back by migrants to the U.S.
The breakdown by state shows that in 2018, Mexico was sent a little over $1 Billion from Georgia. (page 3)
A good (low) estimate until we find solid numbers is that in 2021 just one country's economy (Mexico) received about $1.4 Billion from Georgia. Much if not most of that money was paid to illegal lalbor and sent directly out of the state and nation before it came anywhere near the GA economy. Pay check/cash payment goes to foreign national then immediately wired/sent out of the state.
This does not touch the fact that Atlanta is the illegal drug terminus of the Southeast and that we don't know how much money is wired out from that underground economy.
Imagine 2% of that all that money being recouped every year with the same system proven effective in Oklahoma since 2010!