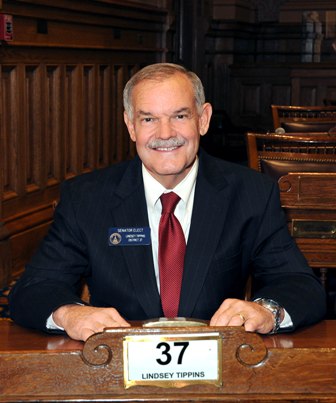 The below letter was emailed to each Republican state Senator in Jan 2017 and originally posted here.
January 31, 2017
Re; ad ho·mi·nem
ˌad ˈhämənəm/
adverb & adjective
adverb: ad hominem; adjective: ad hominem
1. 
(of an argument or reaction) directed against a person rather than the position they are maintaining." vicious ad hominem attacks"
From: D.A. (Donald Arthur) King
Marietta, Ga. 30066
404-***-**** Mobile
Dear Georgia State Senators,
It has come to my attention that last week, Senator Lindsey Tippins reportedly made at least one open inquiry about my personal background and asked if it is true that I have a criminal record. I distribute this information to avoid any future confusion.
In 1977 I entered a guilty plea to the charge of illegal gambling. I was taking bets on football games. Because gambling laws are actually enforced, punishment was a $3000.00 fine and a two-year period of probation, which was terminated early.
I have made this part of my past very clear for forty years, including in my own newspaper columns in the Marietta Daily Journal beginning in 2003. This information has also been widely publicized by the media. Including in a 2006 AJC profile, an Associated Press profile from 2011 and in countless cowardly ad hominem attacks – before the one from Sen. Tippins – by the far-left due to my fifteen years of self-funded, pro-enforcement activism on immigration. I recognize the motivation from both sources.
My understanding is that Senator Tippins has made remarks indicating that he is considering taking information on my gambling conviction to the Marietta Daily Journal, which is our mutual hometown newspaper. To save the senator time, it should be pointed out that I hand delivered all of the attached information to then MDJ publisher, Mr. Otis Brumby Jr. (RIP) and then editorial page editor Joe Kirby (RIP) in early 2004. Current MDJ management is also fully aware of the above.
Please see attached copies of the following: Original 1977 Judgment Order, 2000 letter noting 1979 termination of probation, 1993 Restoration of Rights – including the right to vote and hold elected office – and my Honorable Discharge from the United States Marine Corps, in which I very proudly enlisted in 1969.
I note here that at no time has Senator Tippins ever asked me about any of this.
D.A. King