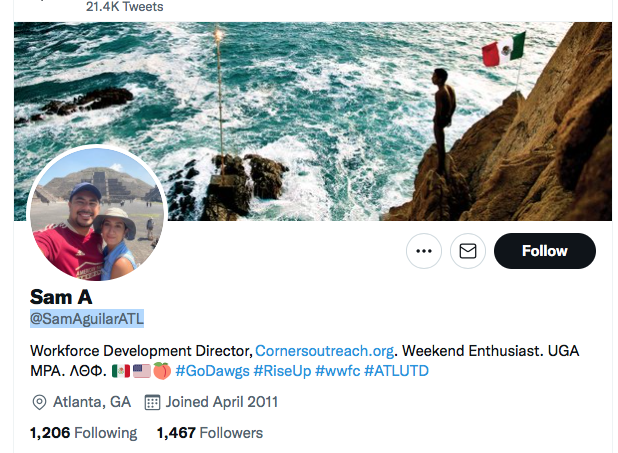 Stalker Boy Sam Aguilar got his start in anything-for-a-buck anti-enforcement lobby with the Coca-Cola-funded GALEO. Then he moved on up to the Mark Zuckerburg Billionaires -R-Us cheap wage, pro-amnesty FWDus as State Director for Georgia. But today he is "Work Force Development Director" for a smaller, apparently local, "we are victims" outfit called Cornersoutreach.org . This was not a upward move. We don't think he quit FWDus. For a young, arrogant, leftist activist against immigration enforcement, a gig with FWDus is a very good job.
We like to think that the supervisors at FWDus finally read one of my explanations (here and here as examples) of who this character really is and what he really does in the Georgia Capitol.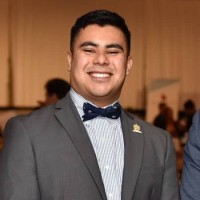 But maybe not. Maybe they realized this hotshot was spending much of his time frantically fabricating smears on Twitter as @SamAguilarATL
Note for beginners: It's FWD.us but @FWDus on Twitter
I only realized the job change today looking for something else. We approve. FWDus doesn't seem to like us or our pro-enforcement work. They blocked us. No worries. So did Georgia's Republican Attorney General, Chris Carr.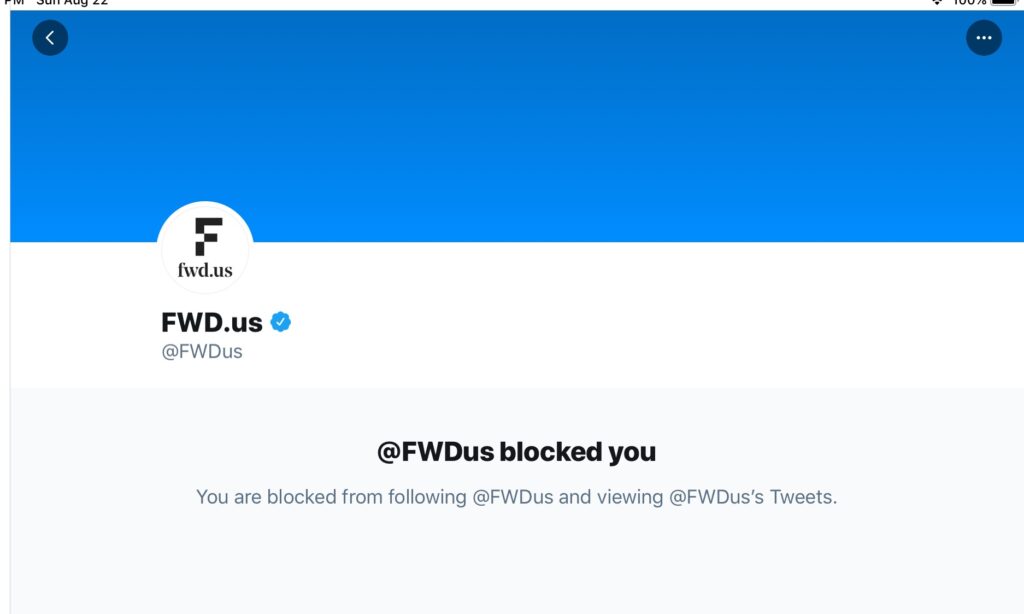 I just saw Stalker Boy (and pal of Dalton's Senator Chuck Payne ) Thursday at the most recently formed state House committee ( see "press") on how to make mo' money and life easier for "immigrants" in Georgia meeting at Piedmont Technical College. I will write that adventure up for Tuesday at Insider Advantage Georgia. If you aren't subscribed, it's well worth the small subscription cost. Update: The write up is also here.
Anyway – Hooray for Stalker Boy!
____
Update: I forgot to explain the Sen Chuck Payne reference.