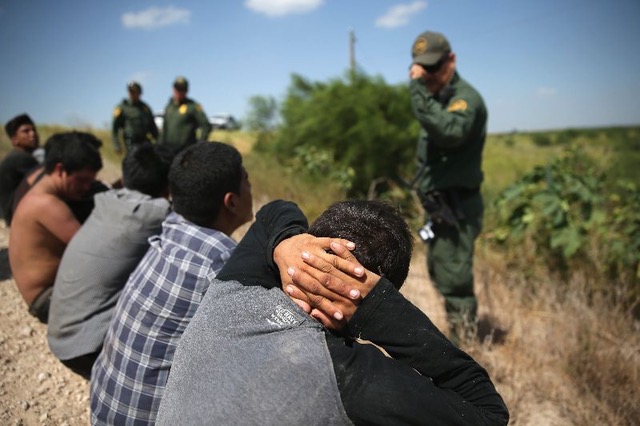 Building managers in state Capitols around the Southeast would do well to instruct their maintenance staffs to stock up on gloves, mops, buckets, slime removal equipment, extra disinfectant and perhaps installing shower stalls for use by the Capitol workers who can't go home during the day to clean up.
One can only imagine the stampede of race-baiting, open borders Marxists preparing their resume for transmission to what has become known to many as the
"Poverty Palace"
 in Montgomery.
Advice to the prospective applicant: Make it clear on top of the page that you will happily and dutifully fight any immigration enforcement and "smear today, smear tomorrow and smear forever" in search of donations to help SPLC founder Morris redecorate
El Rancho Dees'
–again – to get an employment interview
Oh, to be a fly on the wall for the hiring interviews.
Having been defeated in numerous state legislatures on immigration enforcement – including Georgia's – and left to smolder on the sidelines while pro-enforcement activists see effective and productive enforcement laws put in place each year, the charlatans at SPLC will soon have an out-in-the-open lobbying effort.
As a long time denizen of the Gold-Domed Georgia Capitol, I am delirious with anticipation and excitement at the prospect of dealing with SPLC lobbyist-critter in any committee hearing on the immigration legislation coming in the 2012 Georgia Legislative session. Controlled by the GOP. That has passed meaningful immigration enforcement-related legislation every year since 2005. Including this year.
That has to hurt professional pride, certainly the leftist agenda and likely the reputation among the open borders crazies who depend on the endless smears and direction from the SPLC.
I am reminded of the first time I had dealings with the SPLC mob. I wanted to compare Morris Dees to the late TV Evangelist Jim Bakker. But alas, his former partner, Millard Farmer, had already done that, "He's the Jim and Tammy Faye Bakker of the civil rights movement…though I don't mean to malign Jim and Tammy Faye…" Bless their now departed hearts.
I wanted to write that I see Dees as "a fraud and a con man." But in 1996 well-known writer Stephen Bright beat me to it in Harper's magazine.
Or "Dees is a Fear monger, Profiteer and Hypocrite"…nope, already been done – Paul Hall, Managing Editor, the in Midpines, California.
From the in suburban Washington, D.C., editorial "Lump of Coal" on Morris Dees and the SPLC in December 2003: "…a bunch of slick, parasitic hucksters who live high on the hog by raising money on behalf of needy people who never see a dime of it."Rule of law, pro-American state legislators should prepare for the sure to come salvo of "hate-speech" smears from the Che Guevara t-shirt-clad SPLC lobbyists when there is actual discussion of an equal application of the law, protecting American workers and driving the hordes of illegal aliens out of the U.S.