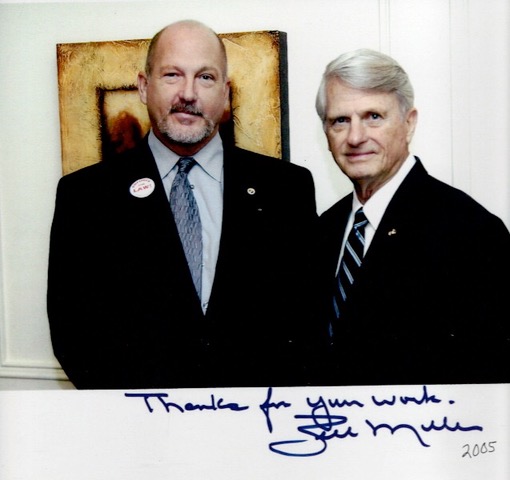 We struggle to think of any illegal immigration-related legislation introduced or signed by Gov. Kemp since he took office in 2019. All help welcomed.
We do remember this 2018 campaign pledge and this one and this one. We agree with retired immigration enforcement agent, Bob Trent.
Related: Under Gov Brian Kemp, Georgia is a sanctuary state for "criminal illegals"
__________________
A Weekly e-Newsletter from Senator Zell Miller
A Weekly e-Newsletter from Senator Zell Miller (D-GA)
Dear Friends,
Yesterday Alabama Senator Jeff Sessions and I introduced a bill to give state and local law enforcement officers authority to help the Department of Homeland Security enforce the nation's immigration laws.
We are a nation of immigrants, and we should honor every legal immigrant here and encourage them to become citizens. But we are also a nation of laws. There are 10 million illegal immigrants here and more than 800,000 coming every year. This bill gives federal law enforcement agencies some help – good help – in identifying criminal aliens.
Senator Miller's 2003 newsletter here.
_____________________________________________________________