A version of the below column was posted yesterday (March 8) on the widely read subscription website, Insider Advantage Georgia. It was also sent to every Republican member of the Georgia House early yesterday morning. Yesterday was "Crossover Day" in the Republican-majority Georgia General Assembly, after which any bill that did not pass out of either chamber is dead for the year – unless it is attached to another bill that did cross over. HB 120 was set to pass but an oversupply of education distributed to grassroots GOP voters stopped it.
Americans win one. After much labor,  as of about 10:45 PM March 8, HB 120 is now as dead as Pancho Villa for 2021 (see above caveat).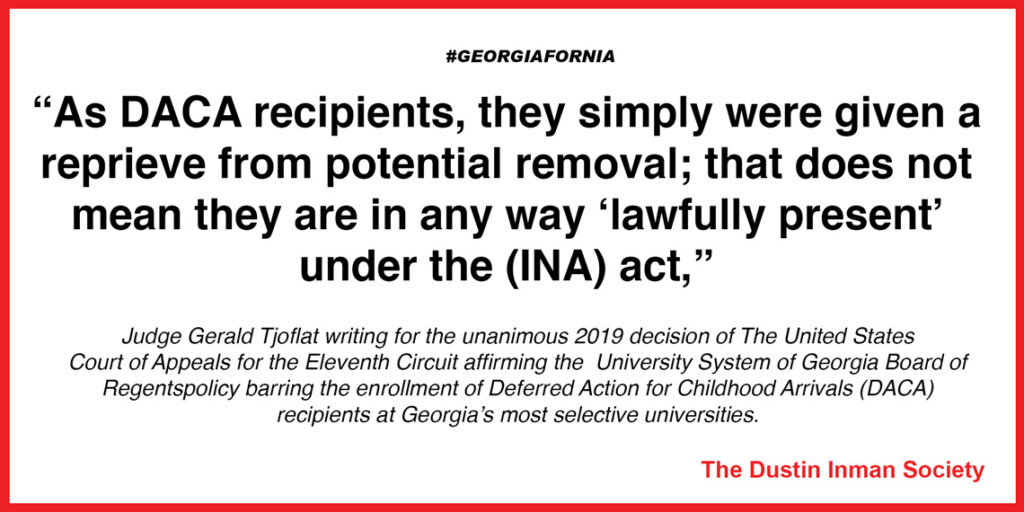 Conservative Georgia voters are "give-me-that-phone" outraged that HB 120 passed out of the Republican-controlled House Higher Education Committee last week. Sponsored by Rep.  Kasey Carpenter, R-Dalton, the bill adjusts Georgia law so illegal aliens pay far less in the public post–secondary education system than Americans and legal immigrants who live in most other states.
It's being called "equity." And "workforce development."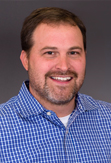 The measure is aimed specifically at recipients of former President Barack Obama's Deferred Action for Childhood Arrivals (DACA) program. This is notable in that contrary to Carpenter's previous claims and agenda-driven, inaccurate media reports, the bill as moved actually now does contain a reference to "DACA" for the first time. Including the billionaires at the little-known FWD.us lobbying corporation, Carpenter has widespread and effective support from the usual special interest suspects.  
HB 120 advanced last Thursday by a 16-4 vote in the 25–member committee with all Democrats "present" (it was a 'hybrid' meeting) except, apparently, Rep Scott Holcombe. With the exception of Rep Calvin Smyre, they all voted "yes." Smyre is the Dean of the House. He voted "here."
Republicans Trey Kelly and David Knight were absent. 
Voting with the Dems were Republicans Carpenter, Clay Pirkle, Dale Washburn, Marcus Wiedower, Rick Williams, Robert Dickey, Bert Reeves and Katie Dempsey. 
The last two names deserve extra attention. Before the vote, Reeves offered public remarks to Carpenter thanking him for his courage and inspiration in sponsoring the illegal alien-friendly legislation and cited un-named "blatant lies" involved in the widespread opposition to the bill. Reeves was not a sponsor of HB 120. 
Dempsey's "yes" vote appears to reflect a leftward evolution in that she was a co–sponsor of Georgia's nationally–publicized, pro-enforcement 'Illegal Immigration Reform and Enforcement Act of 2011 (HB87).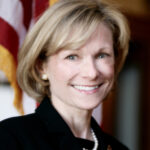 Currently, illegal aliens – including DACA recipients – must pay out-of-state tuition in the public-funded higher education schools that allow them to attend. For academic year 2020-2021, the average tuition & fees for Colleges in Georgia was $4,732 for in-state and $17,060 for out-of-state.
Without so much as a nod to Georgia Orwell, in place of the words "in–state tuition," the latest language in Carpenter's HB 120 creates a new tier of charges called "Opportunity Tuition."  
The new "opportunity tuition" rates for illegal aliens with DACA would be no more than 110 percent of the in–state rate. The illegal alien beneficiaries would be known as "Opportunity Students."
The gimmick is actually quite ingenious in a Snidely Whiplash sort of way. But we are guessing that an immigrant family in Michigan or New York etc. who obeyed our laws to join the American family will disagree. They may not grasp why they must pay much more for the opportunity to send their kid to Kennesaw State University than a family who illegally jumped a border fence (or overstayed their visitor visa) for the opportunity to live illegally in the Peach State. 
According to DHS, Georgia is home to more illegal aliens than Arizona.
Word is that at least some of the Regents were given the opportunity to learn about the proposed new tuition structure well after Thursday's committee vote. 
If the House Rules chairman sends HB 120 to the floor, now wide-awake Republican voters will have the opportunity to see how their representatives vote on special treatment for "'victims of borders" in college tuition. It will be a timely lesson, as there are tens of thousands more on their way right now. 
The HB 120 bill language, committee voting record and a link to the official video of the March 4, 2021 committee meeting can be seen here. Previous InsiderAdvantage Georgia coverage of HB 120 here. 
D.A. King is president of the Dustin Inman Society and proprietor of ImmigrationPoliticsGA.com