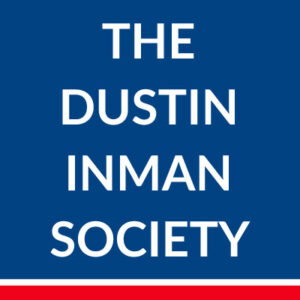 May 8, 2022
FOR IMMEDIATE RELEASE:
May 8, 2022
Inger Eberhart – Communications Director
The Dustin Inman Society
Inger.Eberhart@gmail.com
Pro-enforcement Immigration Watchdog Group Files Suit Against SPLC
      Donor-funded non-profit works to honor legal Immigration system
The Georgia-based Dustin Inman Society (DIS) has filed a defamation complaint in federal court calling for the Southern Poverty Law Center to retract concocted and baseless accusations of "anti-immigrant hate" and to publish an apology.
"With the full knowledge that we are a coalition made up of Americans of diverse descriptions – including proud immigrants – the SPLC has repeatedly spread false and libelous accusations that DIS is somehow an "anti-immigrant hate group," said DIS founder and president D.A. King. "While we educate Georgians on the need for state legislation aimed at deterring the organized crime of illegal immigration in Georgia, the SPLC has worked against passage of such measures as anti-enforcement lobbyists in the Georgia Capitol."
The complaint, which includes Mr. King as a Plaintiff, was filed in the Middle District of Alabama on April 27, 2022.
Inventing and peddling "hate groups" apparently pays very well. With nearly $600 million in assets the SPLC maintains over $160 million in offshore accounts, according to filings reported by the Washington Free Beacon. In 2019, the SPLC was rocked by internal allegations of racism and sexual harassment.
Like most extremist groups that work against immigration enforcement, the wealthy SPLC strives to confuse the public and erase the line between illegal aliens and real immigrants who join the American family lawfully. "As we have made clear for seventeen years, we take a Barbara Jordan approach to immigration" added Mr. King.
In February, 2020 DIS held an event titled "Honoring Immigrants: A Pro-enforcement Conversation on Immigration."According to the SPLC, activities like this and advocating for secure borders and enforcement of American immigration laws constitutes "anti-immigrant hate" and "vilifying all immigrants." DIS board member Inger Eberhart says her favorite illustration of the SPLC hate mongering was a 2015 post on NRO, 'The Southern Poverty Law Center: Part Karl, Part Groucho.'
Founded in 2005 with personal funds, the Dustin Inman Society was named after a Woodstock, GA youth who is forever sixteen years-old after he was killed by an illegal alien in 2000.
More information at the Dustin Inman Society website or contact Inger Eberhart or D. A. King DA@thedustininmansociety.org  404-316-6712