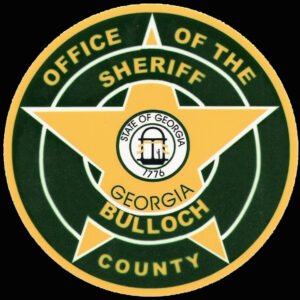 Update: Sept. 19, 2022 2:06 PM – Response from Sheriff Noel's office :
Conclusions
What we gather from the booking report:
The subject below apparently has no Social Security number. No drivers license. Is foreign born (Guatemala). * Apparently Sheriff Noel Brown did not comply with OCGA 42-4-14.
What we are told by people on the ground in Statesboro: Subject does not speak English and was observed having someone translating for him to the arresting police officer.
Chances that this individual is an illegal alien? VERY HIGH.
News report, Statesboro Herald.
Statesboro city police case number: 2022-04281
___________
Email from Sheriff Noel Brown's office today (Sept. 19) at 1:07 PM.
"Good Afternoon,
Here is the ORR you requested. All we have in the booking report.
For more information you'll need to contact the arresting agency, Statesboro Police Dept at 912-764-9911
Emily Sims
Bulloch County Sheriff's Office
Office: 912-764-1738
Work Cell: 912-426-0270″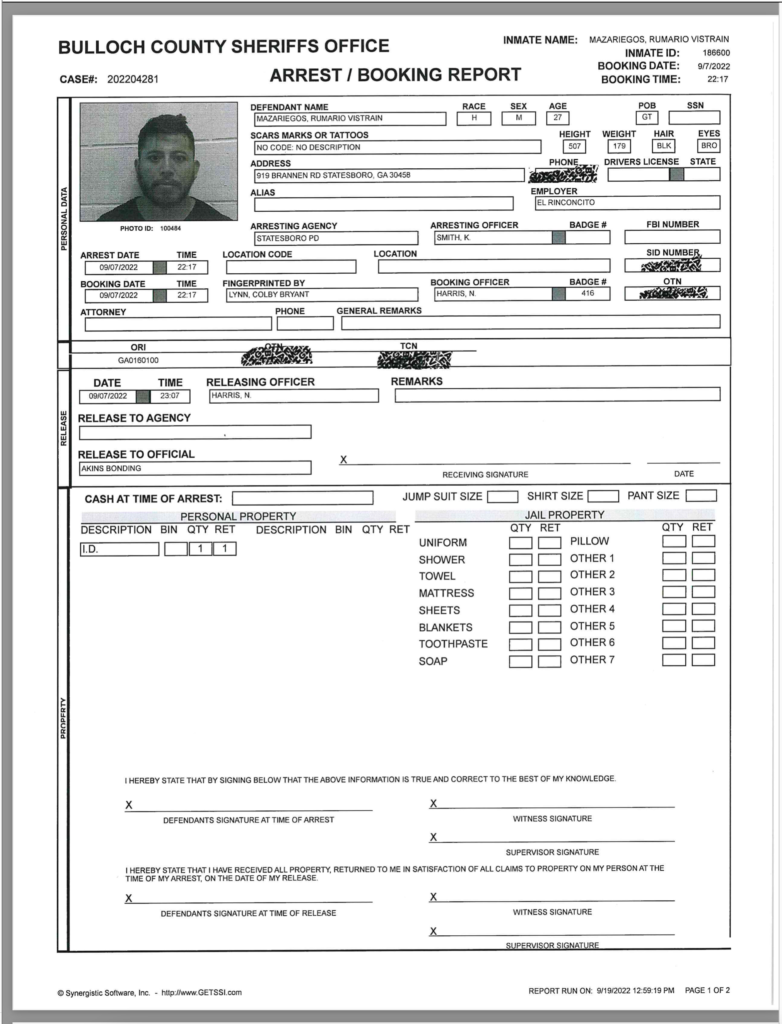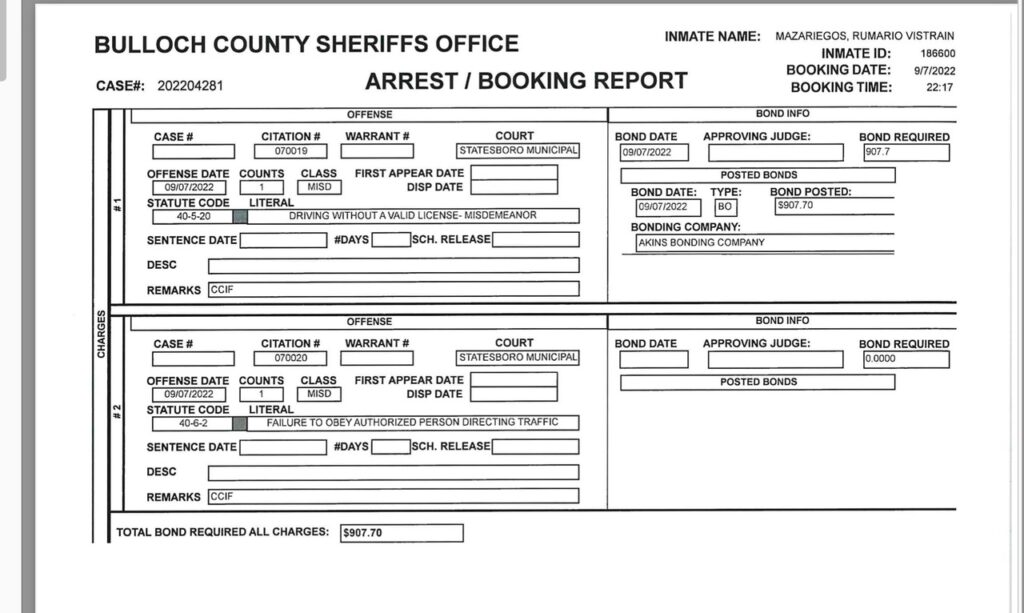 The below request was sent Sept 17, 2022.
To:
Open records department
17257 U.S. Hwy 301 North Statesboro, GA 30458
(912) 764-8888 openrecords@bullochsheriff.com 
Re; Open records request, Re: Bulloch County Sheriff Noel 
Please send me copies of any and all documents and electronic records related to the arrest and incarceration of one Rumario Mazariegos (aka 
Rumario Vistrain Mazariegos
)
 the Bulloch County jail in the sheriff's office possession.
I think the date of his arrest was Sept. 7, 2022.
Please include any records of previous arrest or incarceration in your jurisdiction/jail and/or any alias used by this subject.
Please include booking report, arrest report if available, photo of prisoner, record or type and origin of any identification found on the prisoner or offered by him to law enforcement.
Please include records that indicate place of birth of prisoner.
* Please include any and all records, hard copy and/or electronic that illustrate Sheriff Noel Brown's compliance with OCGA 42-4-14 related to this intake and incarceration. 
Please include copies of any/all records of additional charges of providing false information to law enforcement that may have resulted from this subject's arrest and incarceration.
Please send the requested copies of public records to me electronically.