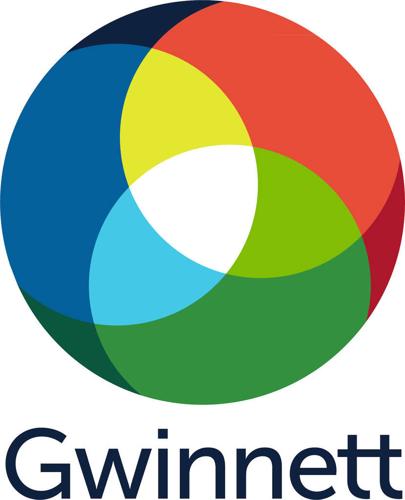 The below letter was sent to Judge Hutchinson's assistant Cara Mathews via email and put in the USPS system today.
____
6  February 2023
D.A. King
2984 Lowe Trail
Marietta, GA. 30066
404-316-6712
Honorable Judge George Hutchinson
Chief Judge, Superior Court
Gwinnett County
75 Langley Dr.
Lawrenceville, GA 30046
Request to forward my complaint and this letter to the GBI and Attorney General
Dear Judge Hutchinson,
I am Donald ("D.A.") King. I have lived at the above address since May 1984. I served in the U.S. Marine Corps from 1970 – 1972. I am proud of my Honorable Discharge. After studying illegal immigration for several years, in September of 2003 I set aside my own business and in 2005 founded an IRS 501 (c) (4) non-profit organization aimed at making Georgia as inhospitable to illegal immigration as possible. To that end I have exhausted our savings, refinanced our home several times and gone into deep debt.
My educated analysis on illegal immigration is that it is largely driven by illegal employment, greed, the quest for political power and the fact that corrupt politicians are allowed to openly defy their oaths of office to enforce the law.
The Dustin Inman Society (NewDustinInmanSociety.org) is named after a Woodstock youth, Dustin Inman, who is forever sixteen years old because an illegal alien, Gonzalo Harrell- Gonzalez, crashed his speeding vehicle into the Inman family car in June 2000. The lingering effects of the horrific Father's Day – weekend crash eventually claimed the lives of both Billy and Kathy Inman, Dustin's parents. Harrell -Gonzalez, the illegal alien charged in the collision, escaped police custody about an hour after killing Billy and Kathy's only child.
The U.S. State Dept. reports that Harrell-Gonzalez is living free in Mexico and cannot be extradited to the United States for prosecution. He had several brushes with local law enforcement in at least two states (including Georgia) before the fatal traffic crash but was released each time.
As a direct result of Gonzalo Harrell-Gonzalez' actions Kathy Inman, Dustin's mom, spent the remainder of her agonizing and grief-stricken life in a wheelchair before she died in a nursing home in her mid-fifties in 2021.
After nearly two decades of caring for his wheelchair-bound wife and relentlessly pushing for the recapture of his son's killer, Billy Inman also met an early end when he died of heart failure in 2019. It only took one illegal alien to separate the Inman family forever.
My adopted sister is an immigrant from Korea. The board of advisors of our effort is made up of immigrants and Americans of a variety of descriptions. We proudly describe ourselves as being "pro-enforcement" on immigration and borders. That position is often intentionally misrepresented as being " anti-immigration and/or "anti-immigrant" by many people who profit from the organized crime that is illegal immigration.
Due to my knowledge of federal immigration law, since 2005 I have worked at educating state legislators and been active in drafting and pushing for passage of a long list of bills that are now state laws under Georgia's Gold Dome. Most of these laws are aimed at preventing illegal aliens from accessing jobs, benefits, and services here in Georgia that are not otherwise mandated by the federal government.
To reduce the odds of another American family being separated forever as the Inman's was, we also put in place multiple laws designed to identify and report "criminal aliens" who have landed in Georgia's jails. Some of these laws are being treated as "compliance optional" by multiple law enforcement officials.
As you likely know, private citizens are unable to initiate an investigation into violation of state law by the GBI or the Attorney General's office. According to the GBI "in most cases requests for assistance from the GBI must come from a criminal justice official such as the Sheriff, Chief of Police, District Attorney or Superior Court Judge." From experience, I know I that policy applies to the Attorney General's office as well.
This letter is my request that you use the power and authority of your office to forward this letter with my below complaint against Gwinnett Sheriff Keybo Taylor and media-distributed evidence to the above offices.
Complaint:
I allege that Gwinnett County Sheriff Keybo Taylor is in defiant violation of OCGA 42-4-14 and OCGA 36-80-23 and has been since taking office on January 1, 2021. On that date Sheriff Taylor announced to the media that his office would not share information on immigration status of prisoners in his jail or other facilities with ICE. According to an Associated Press report ("Sheriff pulls out of controversial immigration program" – January 1, 2021) Sheriff Tylor's exact quote was "What we will not be doing is notifying ICE of anybody's immigration status in the jail or any of our facilities…"
I assert that public statement represents a statement of official policy from Tylor and is an admission to violation of state law. It seems reasonable that it is also sufficient cause for a full investigation in the interest of public safety.
It is apparently true that Taylor went on to qualify his remarks by saying that did not mean he would not cooperate with ICE…".  But that qualification does not change the fact that Taylor's stated policy is in clear violation of the intent and letter of Georgia law. I do not believe this defiance qualifies as "discretion" on enforcement priorities.
I have spent considerable time and effort using open records requests to attempt to get information from the Gwinnett jail on the process involved in use of reasonable effort to discern the immigration status of incoming foreign-born prisoners. I have educated reason to believe the requirements laid out in state law and detailed in the guidelines set forth by the Sheriff's Association are routinely ignored.
Further, I have reason to believe that there are many other jailers and law enforcement officials in violation of the laws I mention here. I have personally spoken to sheriffs who were unaware of the law. The Georgia Sheriff's Association is aware of this fact.
Due to his illegal policies Gwinnett County Sheriff Keybo Taylor represents a threat to the public safety of all Georgians. Illegal immigration and the absence of enforcement of existing law is wrecking the lives of innocent Americans in our state. The misery caused by "criminal illegals" and anti-enforcement government officials is fully preventable.
I plead for your help, Judge Hutchinson. Please be advised that I have made many members of Georgia/Atlanta area media aware of the above for years and to my knowledge all have chosen to remain silent. I have also hand delivered a letter to the governor's office alerting him to my concerns. I plead for an investigation.
I am happy to expand on my knowledge of the above allegations and to share evidence I have gathered and to answer any questions.
I would be grateful for a reply.
Very respectfully,
D.A. King
President, The Dustin Inman Society
Proprietor, ImmigrationPoliticsGA.com