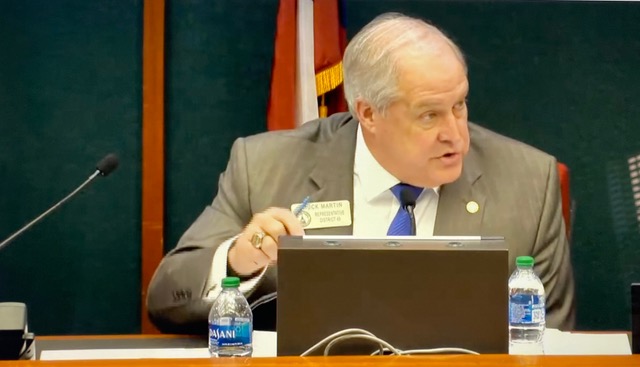 FACT: HB 131 offers reduced tuition rates to illegal aliens living in Georgia with Obama's DACA status. Those greatly lowered rates would not apply to Americans and legal immigrants whose families joined the American family lawfully and who live in other states.
Republican Chairman of the House Higher Education Committee Rep Chuck Martin in a hearing unrelated to HB 131 on Feb. 1, 2023 speaking about HB 131 and its effect on students ".. this does not put people that are in the country illegally in front of others."
The liberal AJC newspaper is helping him spread that shameless whopper.
Audio below.
The below transcript is from the February 1, 2023 meeting of the House Higher Education Committee meeting. HB 131 was not on the agenda.
We are alarmed and saddened that Chairman Martin has apparently forgotten about the Americans and legal immigrants who migrated to the U.S. lawfully and did not choose to live in Georgia. HB 131 would in fact allow illegal aliens with DACA to pay far lower tuition rates in Georgia's public colleges and tech schools than Americans and legal immigrants who live in other states.
You can read my 2021 Insider Advantage appraisal of the previous attempt at "Opportunity Tuition" for illegal aliens here and see some basic math on the consequences of allowing illegal aliens to pay (much) less tuition win Georgia's public colleges here.
 *  Related: Vote record: These Reps voted to pass out "Opportunity Tuition" for illegal aliens in 2021.
Transcript by Rev.com. My cost: $8.00 and three hours of my time.
___
Georgia House Higher Education Committee Chairman Chuck Martin:
"Thank you for your presentation. I don't see anymore questions. I, I have one more, um, for the good of the order, if I may. We'll meet next Wednesday, we'll have additional bills. Um, y'all know if I've got something to say, I say it and I try to give everybody their opportunity and we're going to have a bill later on, um, this session that we'll hear, we heard something similar to it a, a few years ago. Um, it's introduced by, uh, Chairman Carpenter, uh, he, he called the Workforce Development Act this year, but i- it's basically for workforce tuition, you've heard, we've heard this before. Um, there, there's certainly, that's a policy issue before this committee that one can agree on, um, that went in, Chairman Carpenter, yesterday?
Chairman Carpenter: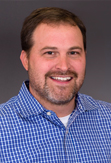 Yeah… [inaudible 00:00:45].
HigherEd Comm Chair Chuck Martin:
Um, no, no sooner than, than today, an email went out and I won't identify the individual, but the last part of that email said, says, and, and different parties can agree, uh, agree to disagree or we can debate the policy, the last portion of that email says, "HB131, the gentleman's, uh, proposition puts ill-," I'm quoting this from the email, "Puts illegals in front of Americans and legal immigrants." Again, we'll debate that policy before this committee, you may be for it, you may be against it, you may not know yet, but I want to read two places in the bill. I'll just, I'll, I'll just read one, it's duplicated for t- TCSG and USG. "To be clear, nothing in this code section shall be construed to require in-state tuition classification for individuals that are not lawfully present in Georgia." Above that in the bill, it says, "An eligible program at the technical college system shall give priority consideration to enrollment applications by qualified students who are classified for in-state tuition over applications by qualified opportunity students, which is dealt with in this bill, and may defer enrollment for qualified opportunity students until all applications for students that have in-state tuition are accepted, deferred or rejected."
We'll debate the policy as it happens, but I think there's nothing more important than, than connection and communication, so I just want to communicate to anybody that's listening and anybody that's out there, and you're welcome to [inaudible 00:02:30], black letter, words on paper, this does not put people that are in the country illegally in front of others. That's not up for debate and whatever, again, whether you take a position for this bill or against this bill, I think it's important to know and just be direct and up front what it does and doesn't do in the language. And that, with that, I have nothing more for today.
Anything else for the good of the order?
Anything else?
If not, thank you everybody for their time and attention today. Uh, if there's no objection we'll stand adjourned. Without objection, we are adjourned."