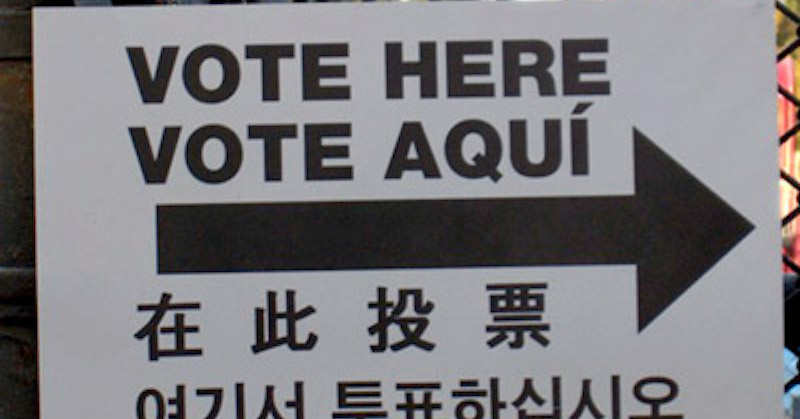 Note from DIS: Basic English language skills are required for naturalization and only U.S. citizens can legally vote.
By Zachary Hansen,
The Atlanta Journal-Constitution
DeKalb County released voting materials and resources in Korean and Spanish on Thursday, making it the first Georgia county to do so voluntarily, officials said.
In partnership with Asian Americans Advancing Justice Atlanta, Georgia's third most populous county translated sample ballots, frequently asked questions about voting, absentee ballot guides and drop box location maps into both languages.
"It's a historic win for advocates working across and in the intersection of immigrants and voting rights," Stephanie Cho, executive director of the nonpartisan nonprofit group, said during a Thursday news conference.
Gwinnett County
was the only county
to previously offer voting information in another language —Spanish. It's required to
under federal law
due to its high percentage of Spanish-speaking residents. No sample ballots
in Georgia
have ever been officially translated into Korean, Cho said.
According to the most recent Census data, roughly 6.3% of DeKalb's population identifies as Asian, while 8.6% of the population is Hispanic. The Census does not have data on the percentage of DeKalb's population that primarily speaks a language other than English. Asian Americans Advancing Justice Atlanta estimates that percentage to be more than a third of the Hispanic community and nearly half of the Asian American and Pacific Islander communities in Georgia.
Read the rest here from the AJC.